NAAC
Accreditated
B
GRADE
RGC Announces Industrial Visit to SEEPZ
Welcome to Rajiv Gandhi College
---
Rajiv Gandhi College of Arts, Commerce & Science is permanently unaided and NAAC Accredited College of Sainath Education Trust Vashi, Navi Mumbai. It was established in the year 2002. It is recognized by the Government of Maharashtra & Permanently affiliated to University of Mumbai. It has history in providing quality education for the students who are underprivileged and marginalized.
The college offers Six (6) Under Graduate courses i.e. B.Com, BMS, BAF, B.Sc., B.Sc. IT and B.Sc. CS. College also offer Post Graduate Courses M.Com(Business Management) and M.Sc. (by Research).
The campus of the college has most of the facilities needed for a modern centre of learning including an excellent Central Library and all the possible sources required in order to impart knowledge with quality education to the students. College aims to provide a holistic approach to the students which will lead to their overall development.
College is also involved in various extracurricular activities which help in grooming the student's personality thus giving them a different flavour in this learning experience journey.
RGC provides extensive collegiate and co-curricular experiences for students, including such opportunities as student men's intercollegiate cricket team; performance groups; a Degree Program; and a host of activities in which students learn leadership skills, expand their academic horizons and celebrate cultural diversity.
As you move through the college website pages, you will also find information about the college, the academics, administrative & extracurricular activities.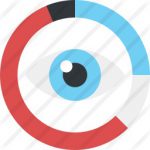 Our Vision
---
We aims to provide equal opportunity for development of socially and economically under privileged students through quality education and molding them as responsible citizens of India.
RGC Goals
---
Focusing on STUDENTS Learning & Empowerment Enrichment and Enhancement of the Curriculum Optimum utilization of resources such as Technological Resources, Infrastructure Resources, Human Resources and Financial Resources. Fostering and implementing Multi-cultural Diversity Learning Amendment of Environment & Value Orientation
Our Mission
---
To provide higher education opportunity for all members of the society with a focus on socio-economically and academically deprived class. To develop highest quality professionals with technical, social and cultural excellence to meet the fast globalization demand.