Success consists of going from failure to failure without loss of enthusiasm
The Sainath Education trust was established in the year 1985 with the aim of Spreading education in the relatively then sleepy township of Navi Mumbai. From a Primary school , it has grown into a banyan tree bringing under its fold Secondary school in Hindi English medium, Junior college , Degree college of Art, science & commerce , Elementary teachers training college & secondary teachers training college. The student strength of the entire campus has grown considerably & has touched almost six thousands with an astounding number of 150 teaching & non-teaching staff. The trust aspires to achieve many more milestones. Shri Haribansh Singh Chair-man feels it is humble pie to make Vibrant India.
It takes a lot of passion, determination and patience to transform ideas into effective solutions – and even more to turn those into products which contribute to your success. With this in view, Our Institution reflects the kaleidoscope of learning, adventures, creativities and positive approach of our young minds through a holistic development approach I hope this effort of our minds will serve as a stepping stone towards the many miles stones we have to cover in pursuit of excellence. "Education breeds Confidence, Confidence breeds…
"An investment in knowledge pays the best interest." We invest our trust on youth. Youth are our safe source and we bank all our efforts on them. We create not the future instead we craft our student for the future. There are strong challenges to great efforts but, we at this institution believe, great effort bears the sweet fruit of success. We invite you to taste the fruit of success once and for the rest of your life, you will never rest.We believe the entire purpose of education is not to …
Education is a process of human enlightenment and empowerment for the achievement of a better and higher quality of life. For this noble cause RGC was established in 2002 under the aegis of Sainath Education Trust by Shri Haribansh Singh. It has grown to be a reckoning force in the world of education with pupil teachers fired with determination to excel, a competent and dedicated faculty meticulously designed curriculum and the optimum infrastructure. As we move forward, RGC remains an institution of research and scholarship, and of uplifting education. But above all, We always celebrate for our commitment to teaching at every level, in every classroom of our institution. We have found our distinct place in the great constellation of excellence, and we embrace it. But even as our mission remains clear, our work is unfinished. We have new problems to solve, new research to conduct, new students to teach, new challenges to meet. We emphasize our educational mission because we are in the midst of a teaching and learning revolution. How we respond – how we stay true to our best traditions while pioneering new frontiers – this is the challenge before us. "Quality is not an act, it is a habit"
"We cannot always build the future for our youth, but we can build our youth for the future."
These words by Franklin D. Roosevelt perfectly describe our aim at Rajiv Gandhi College. Beyond providing a sound education, we wish to provide our students a holistic learning experience for life. Our aim is to teach students to LEARN, not just STUDY. Hence, we strive to travel beyond the boundaries of mere books. We have realized that the future is abstract and unknown but the youth in our hands are real and can be moulded. The Student of RGC is taught to always "Look up", i.e. to look up to God for help, strength and reassurance in toils, trails, temptation and troubles. "Lift up" means that every RGCian, be it students or teachers, have to set for themselves high standards, goals and aspirations in every sphere of life. RGC is a premier educational institution that provides a platform for nurturing talent by stimulating them to pursue excellence. The college has made consistent progress year by year in academic and curricular activities. In RGC, we uphold traditional values and at the same time adopt contemporary infrastructure and pedagogies…
Organisation and Governance
Rajiv Gandhi College of Arts, Commerce & Science is unaided College of Sainath Education Trust Vashi, Navi Mumbai. It is recognized by the Government of Maharashtra & affiliated to University of Mumbai. Sainath Education Trust formed it's Governing Council as per the University Act, 1994. The Governing Council is the decision making committee of the College. The Local Managing committee (LMC) is constituted as per the University of Mumbai provisions of section 43(3)(b) of the Bombay University Act 1974 for guidance in the Academic, Administrative, Financial matters. Where as the day to day working of the college is supervised by the Principal, Office Superintendent look after the Administrative matters , University , Joint-director's office & other regularity authorities The head of the departments of various departments & co-ordinators look after the administrative & academic matter of their respective department under the guidance of the Principal.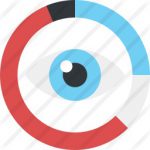 Our Vision
We aim to provide equal opportunity for development of socially and economically underprivileged students through quality education and moulding them as responsible citizens of India.
RGC Goals
Focusing on STUDENTS Learning & Empowerment Enrichment and Enhancement of the Curriculum Optimum utilization of resources such as Technological Resources, Infrastructure Resources, Human Resources and Financial Resources. Fostering and implementing Multi-cultural Diversity Learning Amendment of Environment & Value Orientation.
Our Mission
To provide higher education opportunity for all members of the society with a focus on socio-economically and academically deprived class. To develop highest quality professionals with technical, social and cultural excellence to meet the fast globalization demand.
The Aim of every educational institute is to shape up every individual's life & career. Education develops the power to think & to take correct instant actions when required. They give you ability to acquire information & knowledge. Thus our institute gives practical knowledge also to face any circumstances tactfully in career. It's like gaining a positive experience & building an army for future. All these learning experiences are given at RGC. Rajiv Gandhi College strives to fulfil the following institutional objectives:
To train our students adopting the latest Teaching-Learning methodologies in line with the rapid technology advancement.
Offer a dynamic, interactive education environment that engages students in the learning process
To equip the students with adequate employability skills and knowledge, inter personal skills and global outlook to gain meaningful employment on completion of their studies.
To promote latest skill attainment with sound practical exposure in the chosen field of Engineering & Technology.
To mould students as worthy citizens with moral & ethical values with strong societal commitment to fulfill their obligations to the society and nation at large.
To understand education as the articulation of human enlightenment and freedom
V – Value : Valuing and celebrating diversity in society and embracing its uniqueness. Instilling Inclusive Education.
I – Integrity : Conduct all activities in an ethical manner. Commit to practices that are fair, honest, and objective in dealing with students, faculty members, staff, and stakeholders at all levels of the community.
G – Growth : Growing by learning. Strive to develop and Learn alongwith our Students.
O – Optimism : Encouraging positive learning environment throughout the organisation.
R – Respect : Treat people with dignity and encourage feelings of self-worth.
R – Responsibility : Commit to being responsible and accountable in our operations at all levels of the institution, including continuous assessment of our academic programs and transparency in all our Fiscal & Operational proceedings.
G – Gratitude : Cultivating the habit of being grateful for everything and everyone that contributes to our advancement.
To understand education as the articulation of human enlightenment and freedom